What is the New Jersey Alliance for Children, Youth & Families?
The New Jersey Alliance for Children, Youth and Families is a common voice for those in crisis – children, youth, families and individuals dealing with behavioral, emotional or substance abuse disorders, developmental disabilities and special education needs
We advocate for public and private policies that support and protect children, youth and families.
We assist member agencies and other human service organizations throughout New Jersey.
Our member agencies offer:
Crisis programs
Group homes
Transitional living for homeless youth
Specialty beds
In-home services
Outpatient and residential treatment
Adoption services
Case management
---
Our Members
U.S. DEPARTMENT OF HEALTH AND HUMAN SERVICES
NEW JERSEY OFFICE OF THE CHILD ADVOCATE
NEW JERSEY DEPARTMENT OF CHILDREN AND FAMILIES (DCF)
NJDCF DIVISION OF CHILD BEHAVORIAL HEALTH
Bulletin Board Referral System
NJ DCF LICENSING
ANNOUNCEMENT
We are in the process of upgrading our website in order to better serve New Jersey's children, youth, families and our members. During this transition phase, our member's login area will not be available. Our anticipated launch date is Friday, September 23, 2011.
Please call (609) 586-9092 with any questions or for membership information.
TUITION WAIVER PROGRAM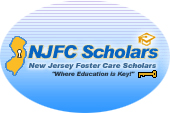 The tuition waiver law provides assistance to foster care youth who wish to attend state college or vocational school. Participants must be between 16 and 23 years old and must have been under the supervision of DYFS for at least nine months before their 16th birthday.
Click here for more information about the New Jersey Foster Care Scholars (NJFC) program.
---
SAVE ON BULK PURCHASING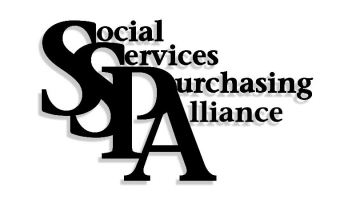 Nonprofit agencies who contract with the NJ Department of Human Services and NJ Dept of Children and Families can find a variety of insurance products, goods and services for which reflect bulk purchasing prices at the Social Services Purchasing Alliance.
---
HORNBY ZELLER STUDY
Hornby Zeller Associates (HZA), consultants were hired by DYFS in 2001 to study shelter rates statewide. The study recommended methods to maximize federal reimbursement The final report suggests a two-year implementation phase-in period. Rates to Shelters would be raised more than double the base rate and fully financed by the increase in federal funding. Shelter Care Rate Setting Final Report
---

New Jersey Alliance for Children, Youth and Families
1800 East State St, Suite 152
Hamilton, NJ 08609
609-586-9092